HF10® is a next generation spinal cord stimulation (SCS) system offering a wide range of benefits:

HF10 has demonstrated significant relief for both back and leg pain.¹

HF10 can be left on 24 hours a day, 7 days a week because it calms the nerves while allowing you to feel everything you should.

HF10 isn't addictive and doesn't cloud your thoughts, cause drowsiness or constipation like pain medications do.

You can try HF10 in a trial and decide if it's right for you.
HF10 is superior to traditional SCS systems
HF10 is the most effective SCS solution, with the highest demonstrated success rate for chronic back and leg pain. HF10 is helping more patients return to everyday activities and get back to where they want to be.
Long-term pain relief with HF101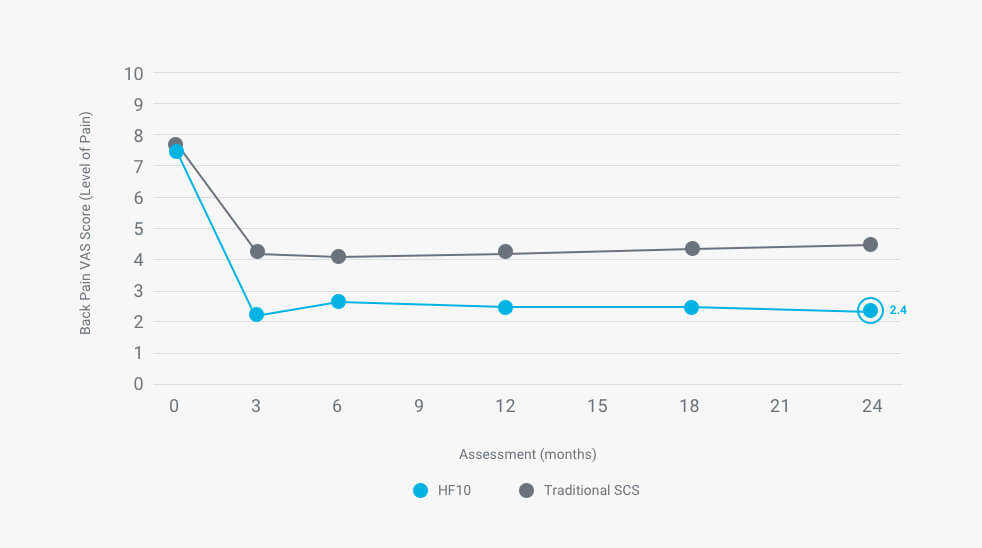 Comparison between HF10 and traditional SCS
Designated as superior by the FDA to other SCS systems
Significant relief for both back and leg pain¹
You can leave it on 24/7:
No driving restrictions. No sleep restrictions.
No tingling sensation, you just feel pain relief
Requires limited to no daily remote usage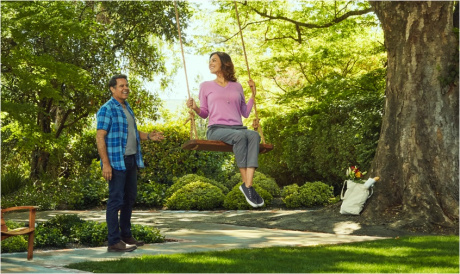 Freedom is
within reach
From the quick, simple trial procedure to getting your implant, here's how it works.
See how hf10 works